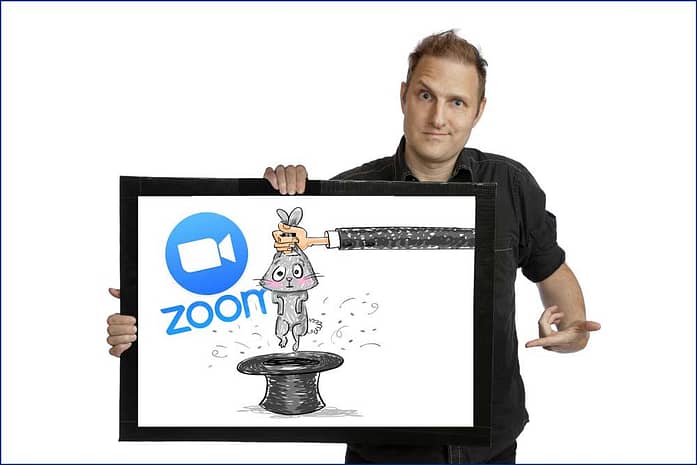 NOT YOUR USUAL MAGICIAN -Appearing LIVE In Your
Own
Home!!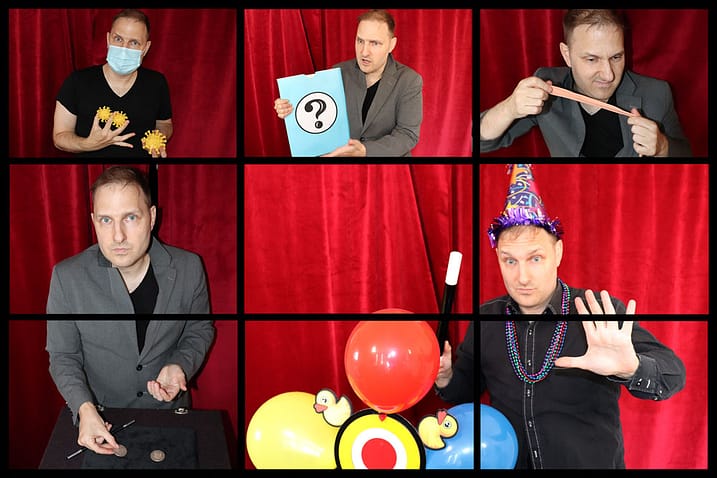 Interactive, Creative Magic that happens on screen AND in your guests own homes!!
CHECK OUT Michael's DEMO Video!!
"We had an unbelievable time – the audience was glued to their screens – Michael you were great!"
Beth S. – Beverly Hills, CA
"You gave a stunning performance! Thank you so much. You made my wife's birthday one that we will be talking about for a long time. I'm still trying to figure out the how you did any of it myself. Great job, very fun! And you were so interactive with the audience!
Cindy H. – Columbia, MD
---
---
THE SHOW:
The show itself is a mind altering, fast paced, audience participation magic show, complete with elements of comedy, fun, and TONS OF SURPRISES!
Most importantly, my signature streaming magic show is extremely interactive (even through the screen) with lots of volunteers from the audience and plenty of participation! And of course special attention is given to the birthday boy/girl, guest of honor, and siblings/best friends/cousins. Furthermore, no one just sits there – everybody is engaged the entire time!
I don't wanna give to many spoilers away, but it's a lot of fun!

Items appear and disappear,
The laws of physics are reversed before your eyes
Bottles appear and disappear at will
Fairy-tales come to life with audience members as the characters

Plus, there's even a mind boggling prediction using well known breakfast cereals where the birthday boy or girl becomes psychic themselves.

MY DELUXE package comes with a couple extras as well

A magic lesson at the end of the show for everyone watching – I teach several tricks with easy to find objects that you already have at home.

-2 of Michael's Signature Comedy Routines added to the show that have been specially tailored for the kids (though the adults will have just as much fun watching, I Promise!)

If you're looking for an experienced magical entertainer, make sure you ask the following questions:
Do they have a ton of experience performing magic for all ages? 

Do they have a professional streaming setup with high Def camera, studio lighting, and background!

Do they provide an interactive, entertaining,, high energy  show tailored specifically to the viewing age group?